Volvo Sensus
October 23 2018, John Scotti Volvo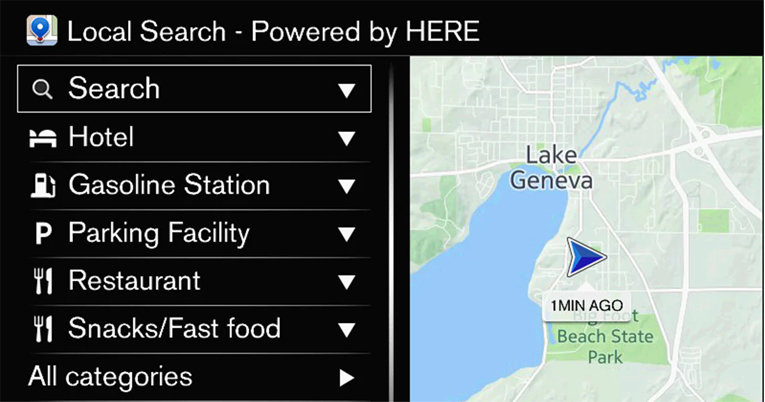 Volvo Sensus: ultra-connected infotainment
One of Volvo's top priorities is to deliver the most high-tech cars, whether it is for safety or infotainment. This is how Sensus, one of the most advanced in-car system within the automotive industry, was born.
The latest version of Sensus is available on the 90 range and will also equip the 2018 XC90.
This iteration features a 9.5-inch touchscreen with built-in USB, auxiliary connectors, wireless connectivity via Bluetooth, as well as broadband technology. Thanks to that, it has never been so easy to pair your mobile devices to your Volvo.
Sensus offers a wide range of Sensus Connect apps designed to help you with everyday travel. Here are some examples:
Yelp
Discover the best places to eat, shop and more. Look at reviews and ratings from other users, and get information like prices, operating hours as well as menus.
Send to Car
Plan your journey on a smartphone, tablet or laptop then send directions right to your Sensus Navigation, no matter where you are.
Weather
Get weather wherever you are, and wherever you're going. The weather app gives you access to a 24-hour and 7-day forecast.
Glympse
The people in your life will never worry about where you are, and vice-versa, thanks to Glympse. It uses GPS technology to share your location in real-time. And if running late, you can send them an ETA and real-time updates on your current location.
WikiLocations
Using your in-car GPS and over 3.5 million entries from Wikipedia, WikiLocations delivers relevant information right to your Volvo.
You want to try Sensus yourself? Book your test drive of the 2017 Volvo XC90, 2017 S90, 2017 V90 and 2017 V90 Cross Country at John Scotti Volvo, your Volvo dealership in Montreal, located near Laval.