VOLVO HUNDRED PERCENT ELECTRIC
November 19 2018, John Scotti Volvo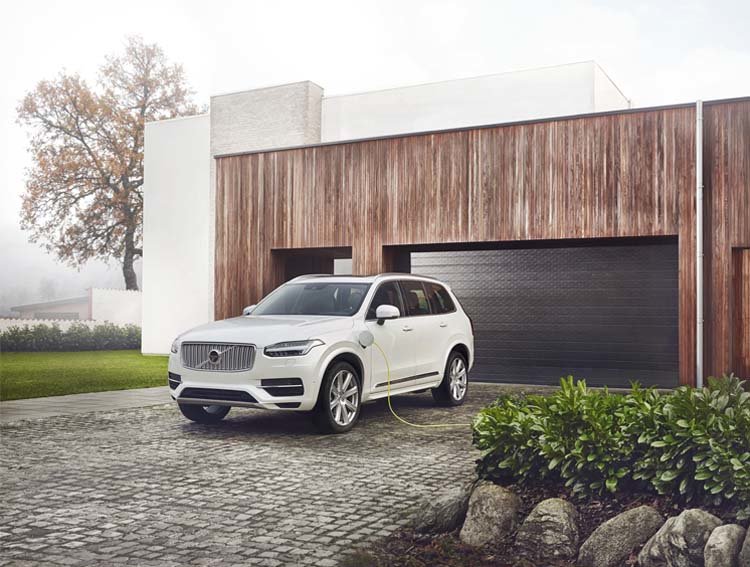 Volvo towards 100% electric
In July 2017, Volvo made a strong decision for the years to come, the Swedish manufacturer plans to supply the market by a 100% electric or rechargeable hybrid range by 2019-2020! This makes Volvo the first traditional manufacturer to list a complete program with key vehicle release dates. This also means the scheduled end of Volvo's combustion engine.
Volvo innovation in electric motor
So Volvo takes the turning point in the electric world. This technology which represents the future of the automotive industry, will thus be the main axis of the Swedish brand's development for the coming years.
From 2019 on, all models will at least be equipped with an electric motor coupled to a combustion engine. This type of hybrid motorization can be a first step for users to start using this technology while maintaining the performance of a standard engine.
5 electric vehicles planned before 2021
Following this announcement, Volvo explained a bit more in detail its action plan. We will be talking about the release of 5 electric vehicles by 2021. 3 will be stamped with the Volvo brand and 2 will be signed Polestar, a brand created by Volvo.
The 3 electric Volvo vehicles are not all known. At the time of writing this article, we can simply confirm that one of these vehicles will surely be the electric version of the new Volvo XC40. It will be equipped with a rechargeable hybrid engine.
However, the two cars planned by the Polestar brand are known. It will be the sports coupe Polestar No.1 and the sedan Polestar No. 2
The Volvo electric range already available
Volvo and the electric is not something new. The Swedish manufacturer already offers several cars equipped with the rechargeable hybrid engine: the Volvo XC60, the Volvo XC90 and the Volvo S90. These three models are equipped with the T8 engine, combining an internal combustion engine and an electric motor for a total power of 400 hp.
This Volvo electric range will, therefore, expand in the coming years and, surely, in the medium term make the gasoline engine obsolete.
Remember also that for the purchase of a Volvo electric car, you may be eligible for a government rebate.