Volvo Autonomous Driving
October 23 2018, John Scotti Volvo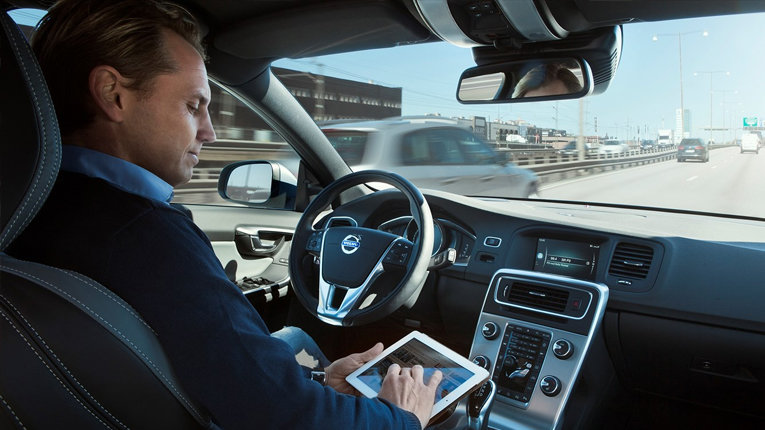 Volvo makes huge steps towards autonomous driving thanks to Zenuity
Zenuity, the joint venture between Volvo Cars and Autoliv, starts its operations today, 18 April 2017. Zenuity is a new entrant in the growing global market for autonomous driving software systems. It marks the first time a premium car maker has joined forces with a tier one supplier to develop leading advanced driver assist systems (ADAS) and autonomous driving (AD) technologies.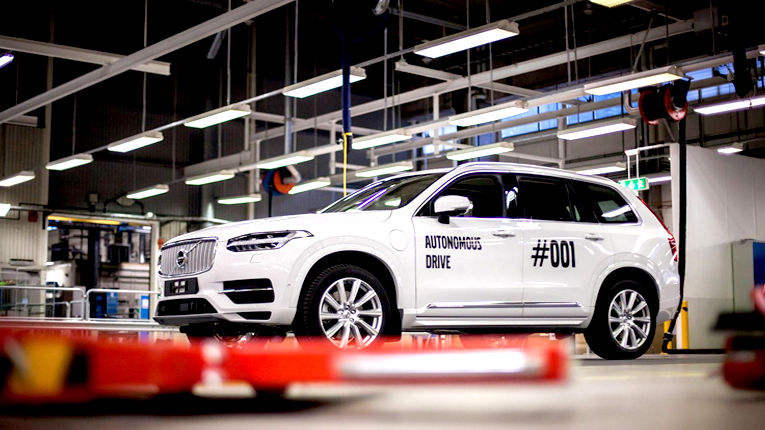 First autonomous Volvo XC90 from the Drive Me program launched in Gothenburg, Sweden
Headquartered in Gothenburg, Sweden and with additional operations in Munich, Germany, and Detroit, USA, the initial workforce of close to 300 employees is from Volvo Cars and Autoliv as well as some new hires. The joint ventures workforce is expected to grow to over 600 employees in the medium term.
Both Volvo Cars and Autoliv license and transfer intellectual property for their ADAS systems to the joint venture. From this base, the joint venture will develop new ADAS products and AD technologies. Zenuity is expected to have its first ADAS products available for sale by 2019 with AD technologies following shortly thereafter.
The mission for Zenuity is to use the latest ADAS/AD know-how to create robust and flexible solutions that are at the technological forefront. This will be achieved by utilizing extensive experience and real-life tested solutions. Zenuity is further committed to shaping the industry through the delivery of spearhead solutions that continuously push the AD boundaries.
By being a leader in AD technology, combined with the business model for Zenuity, the owners expect three elements of value creation. Firstly, the business model means the value of the joint venture will increase going forward. Secondly, for Autoliv this is a clear step in the development of its active safety focus. Thirdly, for Volvo Cars the joint venture ensures world leading competence in a key technology area.
You can already enjoy automated driving features thanks to the IntelliSafe system which comprises lane keeping aid, smart adaptive cruise control and autonomous emergency braking. This technology is available, among others, on the 2018 XC90, the 2018 S90, the 2018 V90, and the 2018 V90 Cross Country.
Volvo Cars combined its know-how with Autoliv's to create a world leader in autonomous driving safety systems. With Zenuity starting operations we move a step closer to delivering this exciting technology," said Håkan Samuelsson, President and Chief Executive Officer of Volvo Cars.
"Zenuity will enable us to deliver world-leading, robust solutions for autonomous driving. The combined experience of Autoliv, the worldwide leader in automotive safety systems, and Volvo Cars, the premium carmaker, will ensure solutions that meet the needs of car occupants in real life road conditions", said Jan Carlson, Chairman, President & CEO of Autoliv.
"In the last nine months we have worked hard to get Zenuity started and I am very pleased that we are now ready to start operations. The initial interest from automakers in Zenuity is very encouraging and we look forward to being a leader in the development of the next generation of safer and more automated cars," said Dennis Nobelius, CEO of Zenuity.
Autonomous driving as a pillar
Autonomous driving is also a cornerstone of Volvo's strategy. The latter is composed of three axes: safety, traffic jam, and CO2 emissions.
Autonomous driving would support two points: safety and traffic jam. A vehicle with an autonomous driving system is statistically safer than a vehicle driven by a human being. And on one side, being able to activate the self-help feature could allow occupants to do something else during the time spent in a traffic jam.
On the current Volvo range, several models are already equipped with semi-autonomous driving. Have you ever tried the experience? Believe us, it's worth trying!
Come try our vehicles for free and without commitment:
- 2018 Volvo XC90
- 2018 Volvo XC60
- 2019 Volvo XC40
- 2018 Volvo V90
- 2018 Volvo V90 Cross Country
And soon the 2019 Volvo V60 will benefit from improvements compared to the other models already available.