2018 MONTREAL AUTO SHOW
January 31 2018, John Scotti Volvo
It's done! The Volvo XC40 2019 was officially presented at the 2018 Montreal Auto Show. John Scotti Volvo was present and will give you a preview of all the latest information. Because yes, there was the 2019 XC40, but that wasn't all..
The 2019 XC40 finally in Montreal
It was perhaps THE most eagerly awaited vehicle of the Auto Show. To see the journalistic craze, it looked like it. At exactly 10:10 am Volvo introduced the first 2019 XC40 in Canada.
Everyone knew the car, had already seen pictures of it, but there everything became concrete.
Presented in a Momentum version with red bodywork and a white roof, this new compact SUV will be visible to all visitors of the Montreal Auto Show. They will be able to discover this vehicle, but also a space reserved for this one within the Volvo stand. In the latter, you can recharge your phone thanks to an induction charger. The same present in the Volvo XC40.
Coming to the dealership only in the spring, it's time to see this new XC40 for the first time and discover the full extent of its equipment before placing your order.
Check out the pictures taken from the 2019 Momentum XC40 at the Montreal Auto Show.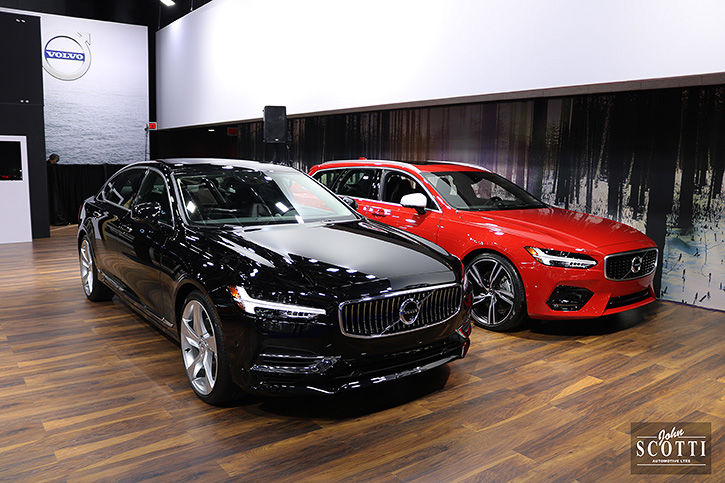 Volvo awarded by AJAC
In the press presentation, Volvo received two awards for the S90 and V90 from the Automotive Journalists Association of Canada (AJAC). The latter awarded the prize for best top of the line large cars to these two luxury sedans
The Volvo V90 Ocean Race is also present
The Auto Show was also an opportunity for Volvo Canada to present the special version of the V90 Cross Country called Ocean Race. With several different aesthetic elements, this version was created on the basis of the XC concept and is based on the name of the Volvo International Sailing Race since 2002: Volvo Ocean Race.
All pictures of the 2018 Auto Show
See all the photos taken at the Montreal Auto Show, and remember that John Scotti Volvo offers you the opportunity to benefit from a $ 2 discount on the price of your entry to the Montreal Auto Show. Enjoy the 2018 show!
Important information
Dates of the 2018 edition: January 19th to 28th, 2018
Opening hours:
From January 19th to 27th: 10:00 am to 9:30 pm
Sunday, January 28th: 10:00 am to 6:00 pm
Regular rate $16 ⇒ $14 with John Scotti Subaru discount
Location: Palais des congrès de Montréal - 201 Viger Avenue West;
How to get there?
By metro
Exit at Place d'Armes station on the Orange line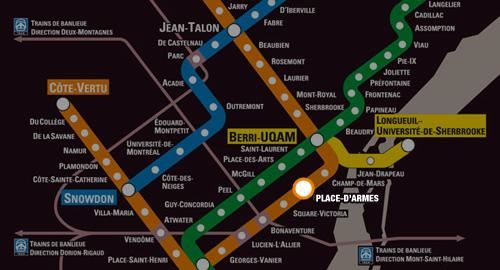 By car
Two parking spaces available:
Parking at the Palais des congrès, 1025 Chenneville Street (between Saint-Urbain and Jeanne-Mance Streets)
The Quartier International de Montréal parking space, located at 249 Saint-Antoine Street West
The parking fee is 24$. It is fixed and valid for the day.