WINTER SAFETY
October 04 2017, John Scotti Volvo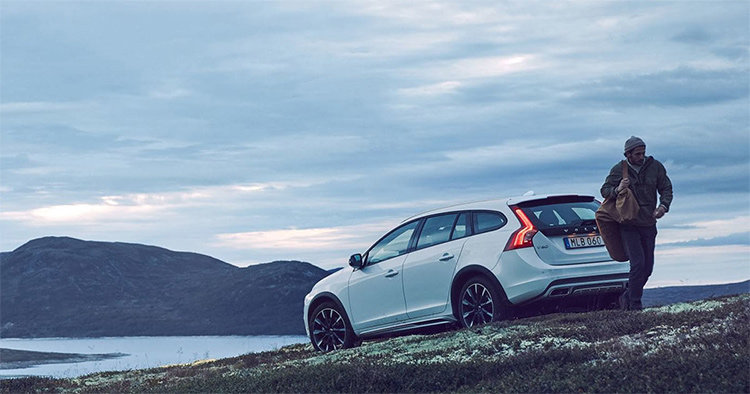 Volvo owners do not let the weather disturb their plans. The same goes for the manufacturers of the safest vehicles on the road. At John Scotti Volvo, technicians are trained at Volvo's factory, they are certified and fully authorized to repair your vehicle to give it back its original specifications.
Our Volvo after-sales service specialists use the latest diagnostic tools and repair techniques to help you get ready early for the winter hard conditions. Get through tough driving conditions with some key winter safety tips and get the most out of Volvo parts and services that will keep you on the road this winter.
WHEN TO INSTALL WINTER TIRES
Winter tires remain flexible at temperatures below 7 ° C to provide the necessary traction in cold weather driving conditions.
They reduce braking distance on cold, wet, icy and snowy roads compared to all-season tires.
The traction provided by winter tires improves in winter conditions the performance of anti-lock Braking systems (ABS),electronic stability control (ESC), traction control system (TCS) and all-wheel drive system. In cold weather, a vehicle with winter tires has a 40 percent lower probability of collision than a vehicle equipped with all-season tires. Bring your vehicle to John Scotti Volvo to check the treads of your current tires to examine the seasonal wear and tear.
PROPER TIRE PRESSURE
Properly balancing your Volvo enhances the comfort and safety of winter travel for all road users. Tire pressure often goes unchecked between the seasons, up to 70% of vehicles on the road have at least one tire that is insufficiently inflated. Studies have shown that checking and maintaining tire pressure regularly will help extend tire life and reduce fuel consumption.
Every time you check your Volvo's tire pressure, examine the tires for damage, foreign objects and wear. Following the manufacturer's recommended maintenance schedule can help keep your tires in good condition and prevent significant and costly problems.
MAINTAINING THE COOLANT TEMPERATURE
Radiators need to work their best through the long winter months. Since the necessary coolants prevent freezing, regular checking of the antifreeze is one of the most important parts of the winter maintenance process.
Coolants also protect against corrosion and help lubricate your water pump all year long. Rinse the radiator system thoroughly for maximum efficiency when replacing coolant.
BATTERY CHECK
Your battery loses power when the temperature is below freezing. Batteries and connecting cables should be checked regularly for cracks and corrosion to prevent a drop in output power. This task takes only few seconds to complete and can prevent your vehicle from getting stuck in cold winter weather. Genuine Volvo replacement batteries are manufactured to match your Volvo's electrical system specifications and power your Volvo in all seasons.
LUBRICATING YOUR DOORS
The car interior heating up and cooling down during winter can create moisture build up in your doors, freezing the seals to the doorframe. Newer vehicles are protected by tight weather stripping, but a winter check-up is necessary to ensure that all parts of your vehicle are in working order. Schedule a check up now with a John Scotti Volvo parts specialist before the first snowfall!
CARRY AN EMERGENCY KIT
It is advisable to keep a winter survival kit in your vehicle. Having the essentials on hand can provide some comfort and safety to your passengers and yourself if you are immobilized. These items could include starter cables, flashlights, first aid kits, flares,blankets or shovels.