VOLVO XC50, THE SWEDISH COUPE SUV
February 15 2018, John Scotti Volvo
The trio XC40, XC60 and XC90 could soon see another model coming out for them in the years to come. This model could be the Volvo XC50.
An XC50 coupe SUV to complete the range
While Volvo's Senior Vice President for Europe announced at the last Geneva Motor Show that Volvo had the widest range of SUVs, the latter could see a new arrival.
Indeed, several rumors in the automotive world announce a coupe SUV that would carry the name Volvo XC50.
When asked whether or not to confirm this information, the Vice-President simply replied"potentially". He added that Volvo would dive deeper into these segments.
A mix of XC40 and XC60
If you look at what's on the market, the Volvo XC50 could be a mix between the new XC40 and its big sibling XC60.
More dynamic, it could give a sportier aspect to the models currently proposed by the Swedish manufacturer.
In short, when you look at the concepts already released by Volvo, we see that the Volvo XC Coupe may well look like this new XC50.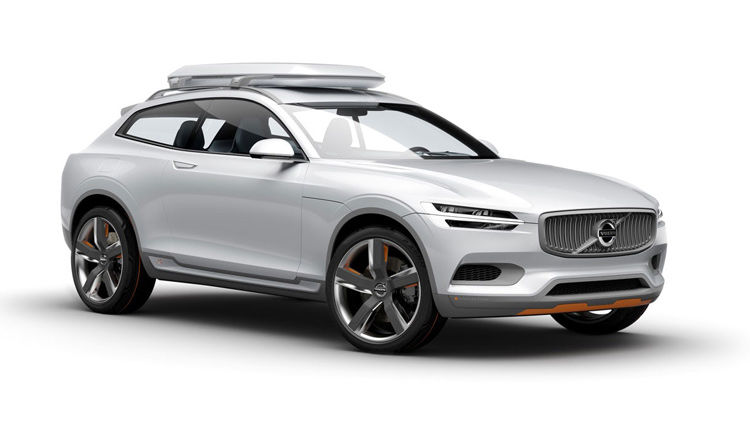 The electrical program first and foremost
Before embarking on the production of this new coupe SUV, Volvo wishes above all to highlight its program of electrification of the range.
The Volvo XC50 could be part of the program, but not before 2020. In the meantime, Volvo is expected to introduce several new models far from the SUV lineup, including:
2019 Volvo S60
Volvo V40
Volvo S40
Volvo XC50 release date
Nothing being certain, it is difficult to imagine a presentation date or an official release date.
By the time he arrives at your John Scotti Volvo dealership in Montreal, several new vehicles will arrive that's a certainty.
But the Volvo XC50 will surely be one of Volvo's flagship vehicles in the years to come.
Pictures of the next Volvo XC50?