VOLVO V90 CROSS COUNTRY
November 14 2017, John Scotti Volvo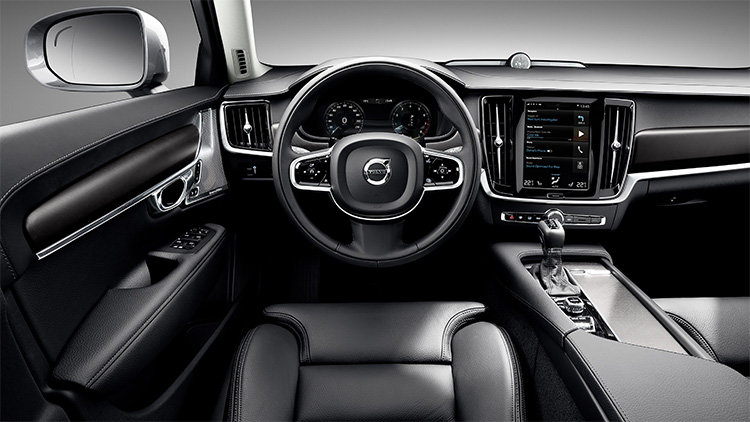 Used Volvo V90 Cross Country
Following the release of the new-generation Volvo V90, the Swedish manufacturer has also introduced a more rugged version of the family sedan: the Volvo V90 Cross Country. Higher, it also has optimized options to face unpaved roads in Canada and Quebec.
A tough one
High on legs and faithful to the brand's look (that of a tough cookie), the V90 Cross Country presents a completely redesigned geometry. 21.1 centimetres tall (6.5 centimetres taller than the standard V90), 2.0 centimetres wider at the front and 4.0 centimetres wider at the rear, it's really for those who thirst for adventure and cultivate a taste for risk.
And risk at the wheel steer of a Volvo means a calculated risk and is incredibly safe.
The perfect car for your family
Volvo's strategy is to keep the family model, but to equip it with the latest technology in accessories, mechanics and a classy appearance.
Driving comfort comes first
The V90 Cross Country shows unwavering confidence, both on the road and in rough terrain. Its ground clearance is more generous than the Volvo V90, its tires specifically designed to give it remarkable traction and its 16 mm raised chassis combine brilliantly to offer optimal comfort in all circumstances.
A mechanic to all tests
Volvo has equipped its V90 Cross Country with a rugged 2.0-litre four-cylinder engine with 316 horsepower and 295 lb-ft of torque (T6 version). Equipped with a turbocharger and a supercharger, it does not disappoint anyone in terms of performance, communicating its power and dynamism like only a Volvo can do in absolute harmony.
Used Volvo V90 Cross Country
Looking for a used Volvo V90 Cross Country in Quebec? John Scotti Volvo offers you a large inventory of used Volvo vehicles in which your future V90 Cross Country will surely be found.