MOTEUR T3 DRIVE-E VOLVO
May 07 2018, John Scotti Volvo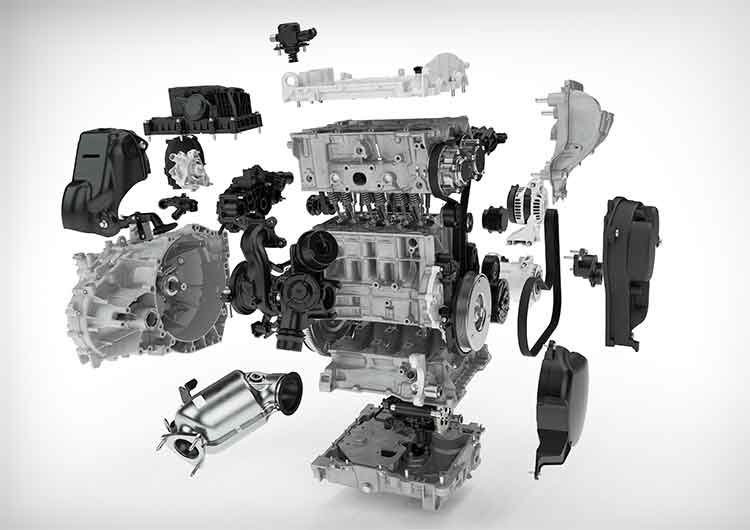 Until now equipped with the T5 engine, the new 2019 Volvo XC40 should soon receive a new 3-cylinder engine. The first for the Swedish manufacturer.
First 3 cylinder engine
In 91 years of existence, Volvo had not yet taken the step of the 3-cylinder engine. This will soon be done with the Drive-E T3 engine. The latter will develop 156 hp.
Less fuel consumption
The main interest of this engine is the fuel economy. Indeed, the latter should make it possible to drastically reduce the fuel consumption of the Volvo XC40 initially as well as the selling price.
Not available in Canada now...
Unfortunately, this new T3 engine is not expected to be available in Canada at this time. It is currently reserved exclusively for the European market.
However, according to some information, the latter could well arrive in Canada shortly afterwards, but coupled to an electric motor!
The plug-in hybrid T3 engine
We know that Volvo has made the wish to offer only electric or plug-in hybrid models from 2019/2020. The new T3 engine should therefore be coupled to an electric motor and arrive on the Canadian market in this form.
Also available on the future series 40?
Volvo certainly didn't create this engine just for the XC40. This would be far too costly for a single model. If we look at the possible presentation schedule to come, it is very likely that the Volvo S40 or future Volvo V40 will also be equipped with the plug-in hybrid T3 engine.
For the moment, nothing is official and that remains only speculation. However, at John Scotti Volvo we are certain of one thing, great projects are ahead and we are proud to be part of this Swedish adventure.
You too are coming to meet us and test drive our Volvo range and especially the all-new 2019 Volvo XC40, now available for test drive.